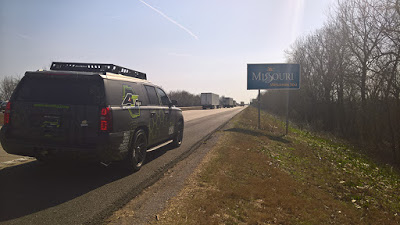 We get asked the question all the time:
"Are you going to be at (insert Offroad / Automotive / Conference event here) ?"
We thought it would be helpful to post our schedule for the next few months so you can make plans to meet the Atturo Team in person.
MAY 26TH – CHICAGO VETERANS 4TH ANNUAL RUCK MARCH – Last year over 1,200 veterans, family members & supporters, laced up their boots and strapped on their rucks to march 22 Miles to honor and remember those we lost at home and on the battle field.
JUNE 2ND – UNLIMITED OFFROAD EXPO – KENTUCKY – The UNLIMITED OFF-ROAD Show & Expo turns Louisville, KY into the biggest melting pot for Jeeps, Trucks, UTVs, Buggies & Performance. Thousands come to enjoy a truly action packed weekend. Get your wheels dirty, watch the Race Action and check out the best and latest leading off-road manufacturers have to offer.
JUNE 9TH – BANTAM JEEP FESTIVAL – Join us June 9-11 for the 7th annual Bantam Jeep Heritage Festival in Butler, Pa., birthplace of the jeep. You'll meet more than 15,000 people who love Jeeps® as much as you do. Off-road trails, Jeep® Playground obstacle course, the original Jeep® Invasion street party and more will make this the best Jeep® road trip of the year!
This year, Atturo will be sponsoring the BABES OF BANTAM TRAIL RIDE. Bantam has added an exclusive trail ride and instruction opportunity for our lady jeepers! One group will start at 12 noon and another start at 1 p.m. Each group will ride one of the trails and receive individual instruction by female coaches as they attempt several new obstacles that have been added specifically for this ride. Each group will also try out some obstacles on the Jeep Playground where coaches will provide individual instruction as drivers approach each one. Each driver will receive an exclusive Babes of Bantam t-shirt and a Bantam Trail Bandanna. Even more important, all girls will meet others who enjoy wheeling and will walk away with new confidence about their off-road skills. Note: All drivers must be women.
JUNE 23RD – SCRAPIN' THE COAST – Scrapin the Coast in Biloxi, MS is the South's largest and premier car, truck and bike show. Started in 2002, it has grown by leaps and bounds every year. Scrapin the Coast is one show you do not want to miss out on.
That's the schedule for the next couple of months, but you'll never know when and where we'll pop up along the way. We like to visit our local independent tire dealers and give them a hand.Of course if you need to get in touch with us right away, visit the website for our Dealer Locator, our Contact Info, or you can drop us a message on Facebook.
See You Then!
PS. Don't forget