This Weekend! Torc Chicagoland Slam Featuring the Atturo Race Team!
Posted on June 17, 2015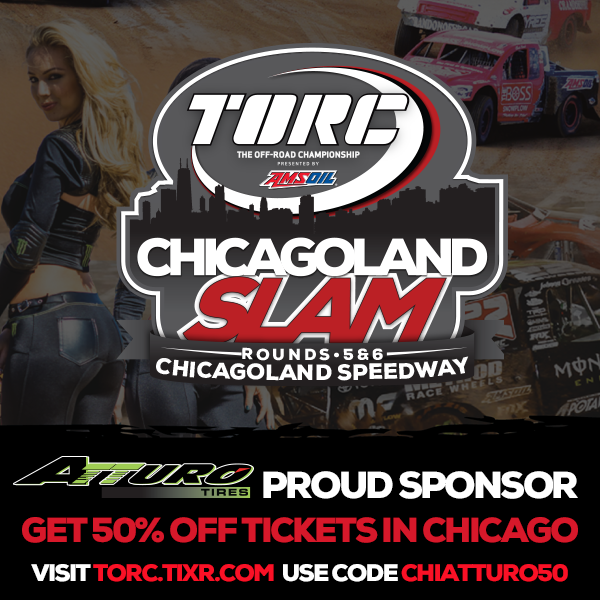 This weekend you can see awesome Pro Lite racing and other offroad mayhem at the Chicagoland Speedway. Atturo Pro Lite Racers Travis Dinsmore and Andrew Carlson will be there driving hard with Atturo Trail Blade M/Ts on their trucks. Get your tickets now at 50% off by using the code "CHIATTURO50" when you go to Torc.tixr.com.