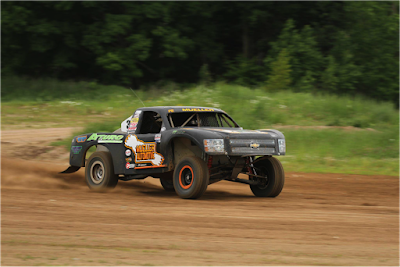 Scott Mueller of Mueller Motorsports and driver of #31 in the Pro2 class of the TORC seriessent us an update on last weeks races in Crandon, WI. The Big House Brawl was a terrific challenge for the teams and for the Atturo Trail Blade MT.
Here's the word from Scott:
The #31 Pro 2WD Atturo Tire, Mueller Automotive race truck came into this race looking for a finish after DNF's in the last two rounds.
Saturday Round 5:
The #31 Atturo Tire, Mueller Automotive truck had a good start and was in a tight battle when Mueller came in contact with the #17 truck, damaging the right front suspension and one lap later breaking the rear axle gear and ending with another DNF. The crew whole-heartedly worked on the truck replacing the rear gear set and front upper a-arm, making it race ready for Sunday.
S
unday Round 6:
The Atturo tires were hooked to the track with a good start. At the competition caution #31 was in 6th place, a spin on lap 8 dropped Mueller back to a 7th place final finish.