Gross - Earhart Race Team Sends Atturo Greetings From Baja 500
Posted on June 16, 2017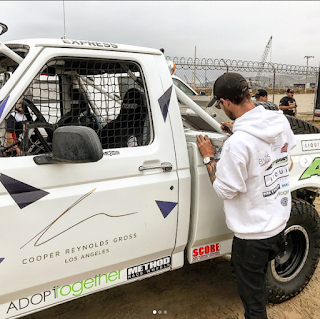 We received word recently on Instagram that the off road race team of Gross-Earhart (Co-drivers Cooper Gross and Jeff Earhart, and builder Mike McComas) just completed their first Baja 500 off road race in their Ford F-150 that Mike McComas originally built the truck as a Factory Ford Race Truck in 1996.

Since then, the truck has won its class in the Baja 500 eight times. The nearly 600HP truck has been specially designed and equipped to handle just about anything Baja can throw at her. Especially since their renovated vehicle sports Atturo Trail Blade M/T tires.

Here's what Cooper had to say:

"Thank you, Atturo Tires for being such a huge part of our team. The TrailBlade M/T exceeded all expectations. We never once had any traction issues. Mud, silt, hard pack, asphalt, rocks the size of basketballs. They looked as good mounted on those Method Race Wheels at the end of our race as they did when we started. In fact where other racers were bogging down running the mighty BFGs we were pulling them out with ease. We look forward to the 1000!"