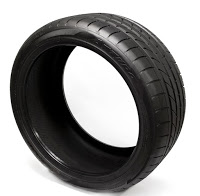 Atturo Tire has released six new sizes in the AZ850 high performance SUV tire, and four new sizes to the AZ800 model. The AZ850 is targeted to meet the increasing power and handling demands of the modern SUV and Cross Over vehicle market. The new sizes added will further address this growing market segment. The new sizes in the AZ800 go in the other direction by covering some of the legacy sport truck sizes recently abandoned by many other manufacturers, but still in demand by the market.
The new AZ850 sizes are all YR speed rated with the proper load index to match OE specifications. The sizes and example fitments are as follows:
245/50R18 104Y XL – BMW X3, Hyundai ix35,
255/55R18 109Y XL – Acura MDX, Audi Q7, BMW X5, Mercedes ML, Porsche Cayenne, Subaru Tribeca, VW Touareg
265/50R19 110Y XL – Audi Q7, Porsche Cayenne, VW Touareg
255/50R20 109Y XL – Cadillac SRX, Ford Explorer, Land Rover Discovery, Honda Pilot
295/40R21 111Y XL – Mercedes GL
295/30R22 103Y XL – Plus size for 275/40R20
The new sizes in the AZ800 range cover a large cross section of vehicles from the last 10 years. Many of these sizes have been dropped by other manufacturers. As a specialist in the SUV/Light Truck segment, Atturo sees the value in continuing to provide these sizes for the markets where they are still in demand. The new sizes are:
255/70R15 112H XL
275/60R15 107H XL
255/70R16 111H XL
275/55R17 109VTogether, these ten new sizes represent continued opportunity for Atturo dealers to serve the fastest growing segment of the auto market. All of the AZ850 and AZ800 are produced in Taiwan and not subject to any additional duties. These tires represent a rare chance for dealers to bring a quality tire to drivers at a value price point. Atturo is stocking these new sizes now and they are available for distributors for factory direct container orders. Atturo is keeping performance within reach!
For further information, please contact Atturo Tire here.