Atturo Tires Joins TORC: The Off Road Championship As Official Series Partner
Posted on February 25, 2015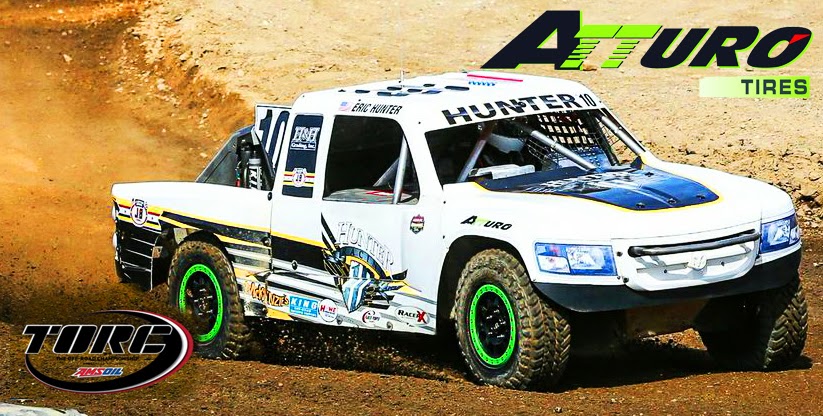 IRVINE, Calif. (February 24, 2015)— TORC: The Off-Road Championship Presented by AMSOIL is known for incredible racing that reaches the next generation motorsports fan. Fast speeds, big jumps and side by side racing thrills fans all over the country and showcases the performance of key products, especially tires.

Atturo Tires, a brand dedicated to tires for the sport utility, crossover, and light truck market has joined forces with TORC as an Official Series Partner for the purpose of telling their product story to the National TORC Audience. Tires are one of the most important components of a winning truck in TORC. Only the highest-quality products like Atturo's Trailblade ™ series can withstand the abuse that these race-trucks make as they race their way around tracks that have serious terrain challenges.

"Lap after lap, a TORC track changes and becomes increasingly punishing to tires," says Series President BJ Birtwell. "Add high speeds and the fact that these trucks fly 200 feet through the air and land on rough terrain means that tires are put to arguably the most intense test in all of racing."

Atturo, based in Chicago, IL, has created a name for itself in the tire industry by developing race quality tires in a consumer price range to meet the needs of today's light truck owner. Whether it's replacing original equipment tires, or upgrading to a larger size, Atturo offers a tire to enhance the performance and appearance of its customers' truck, living up to its slogan, "Performance Within Reach."

"As a leader in providing consumers with pro-quality tires in the light truck and SUV/crossover markets, Atturo is proud to partner with TORC in this series," said Atturo's Michael Mathis. " We're here to let consumers know the Atturo tires that perform in the harsh environment of the TORC series are the same tires they can get every day at dealers around the globe."

The full 2015 TORC: The Off-Road Championship Presented by AMSOIL season schedule is as follows:

April 24-25: Dallas, TX
May 16-17: St Louis, MO
June 18-19: Chicago, IL
June 27-28: Crandon, WI
July 10-11: Charlotte, NC
Aug 4-5: Sturgis, SD
Aug 15-16: Bark River, MI
Sept 5-6: Crandon, WI

For more information on the TORC Series, visit their official web site at TORCSeries.com or follow them via their social media platforms at Facebook.com/TORC or on Twitter and Instagram at @TORCOffRoad.


About TORC
TORC: The Off-Road Championship Presented by AMSOIL is the nation's premiere short-course, off-road truck racing series. Known as a collision between action sports and motorsports, TORC is the ultimate battleground for 900-horsepower race trucks competing to win the prestigious TORC National Championship. Fans from all over the world enjoy TORC through high-energy events as well as the TV broadcasts on NBC Sports. For more information, visit www.torcseries.com. For business and sponsorship inquiries, please email info@torcseries.com.

About Atturo
Atturo Tires is a Chicago Illinois based tire brand dedicated to the SUV, Cross Over and light truck market segment. Atturo designs and manufactures a professional tire range to meet the needs of today's light truck owner, offering a race-quality tire to enhance the performance and appearance of your truck. Atturo tires are produced in world-class factories, and are certified for global market quality standards by independent agencies. Atturo's Trailblade XT all-terrain tire recently won the 2014 SEMA Global Media Award for best "Innovative New Product For The International Market." For more information please visit www.atturo.com . For business and sponsorship inquiries please email info@atturo.com.